English - Novel Study at Kestrels' Field
At Kestrels' Field Primary School we love to read and write! We believe that language is developed through being exposed to rich vocabulary and quality texts. Therefore, we take a 'Novel Study' approach to the teaching of English.
Early Years and Year 1 use Phonics, Shared Reading and Shared Writing in English lessons. We read Big Books that help us to use our Phonic knowledge and then our reading and writing outcomes are based around the Big Book. We also encourage writing for pleasure and so have a range of writing resources available around our learning envronments.
From Year 2 onwards we use the Novel Study approach to the teaching of English. We spend up to a term reading a novel. Our learning environments are converted to reflect the novel we are studying, getting children excited and ready to learn. The text is explored through the use of immersive learning experiences, drama, speaking and listening activities language development, grammar sessions and shared reading activities. All of these then lead up to a carefully planned writing outcome. Writing is celebrated though sharing or displaying pieces that the children produce.
Please see attached our current Reading and Writing Policy.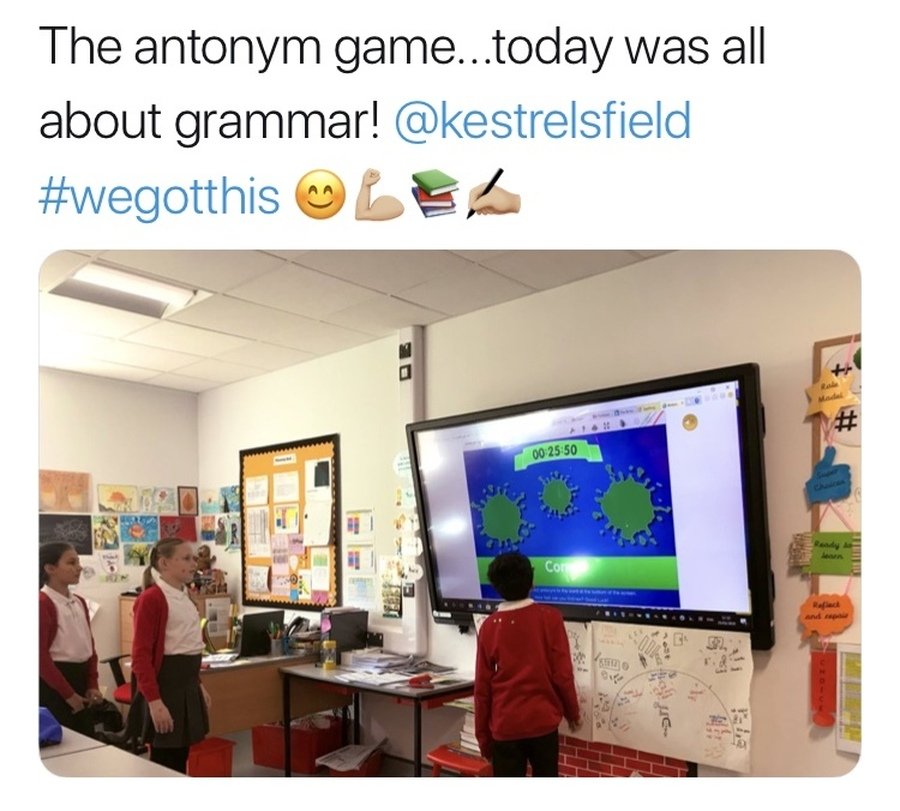 As well as being embedded in to our Novel Study teaching sequence, we have a discrete Grammar and Punctuation session each week. Children are taught the grammar and punctuation which is relevant to their year groups. These sessions are mostly collaborative, allowing children the opportunity to explore and apply various grammar skills.
Please see English Appendix 2 for the Vocabulary, grammar and punctuation breakdown for each year group.
Spellings are key part of our writing journey at Kestrels' Field Primary School. Throughout their time with us, children are explicitly taught how to spell key words and apply various spelling rules. Weekly spellings are given to children in line with the National Curriculum expectations. In Year 1, the children learn spellings that link to the phonics they are learning in class.
From Year 2 through to Year 6, we use Spellzoo which is a scheme that provides children with a progression of spellings. Each child has their own booklet consisting of a Look, Say, Cover, Write, Check grid, several spelling puzzles and then a weekly spelling test.
We ask that you support your child in learning their spellings in preparation for weekly spelling tests. This helps children become more confident and creative when they are producing writing to share with others.
Please find attached a complete list of all spellings from Y2-6.