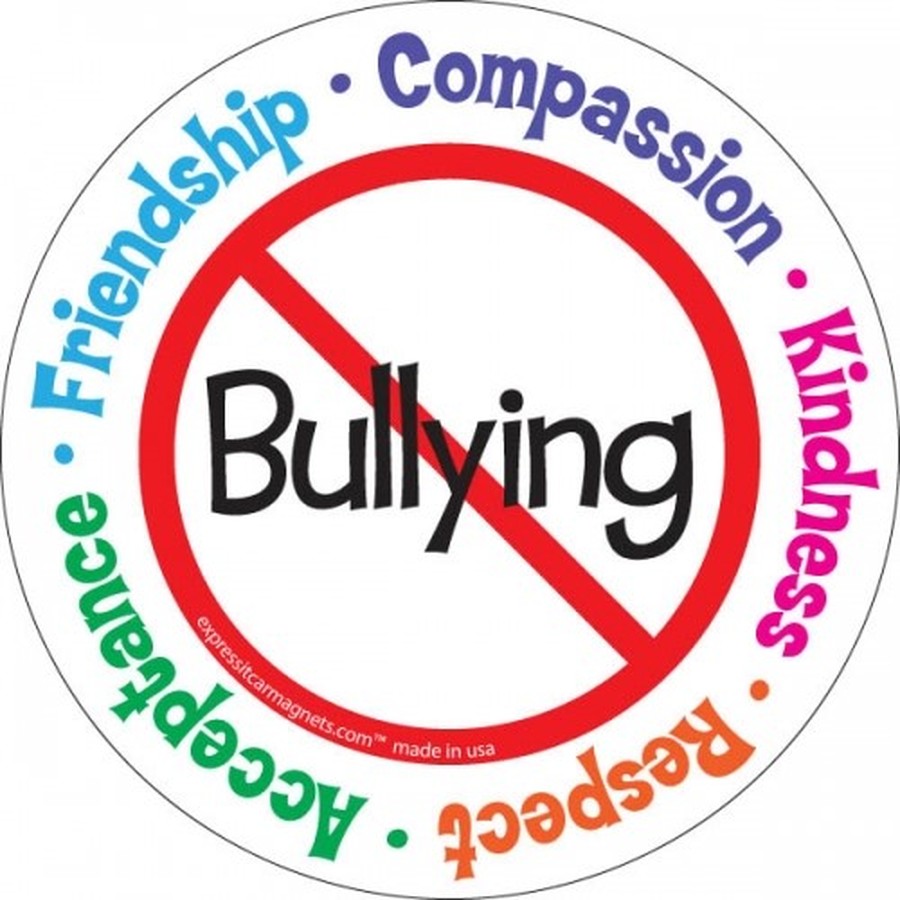 STOP...Several Times On Purpose...STOP...Start Telling Other People...
Here at Kestrels' Field Primary School we have a zero tolerance attitude towards bullying as we believe that every child, no matter what, must feel safe and happy at school. Our school mantra is 'Be the best that you can be' and in order for our pupils to achieve this, they must feel secure.
We have an 'open door' attitude at Kestrels' Field so PLEASE do not hesitate to come and speak to us if you have any concerns regarding Anti-Bullying.
Anti-Bullying Week 2018
This year 'Anti-Bullying Week' takes place Monday 12th - Friday 16th November.
The theme is 'We Choose Respect' which fits in perfectly with our character behaviours.
Research shows that 'Bullying' is a behaviour choice, and that children and young people can set a positive example by opting to respect each other at school, in their homes and communities, and online.
If you would like to know more information about Anti - Bullying Week or you need some help and support, feel free to visit this website which is full of advice and ideas : https://www.anti-bullyingalliance.org.uk/anti-bullying-week/anti-bullying-week-2018-choose-respect
This year we promoted Anti-Bullying Week though the idea of a harmony scarf. Every child in the school had the opportunity to choose a ribbon for whatever reason they liked. Each ribbon was then knitted together to create a sense of belonging.... you belong to our school community no matter what you enjoy, what reason you give, what you look like. The scarf also celebrates the individuality of each of us and how being unique is 'ok', in fact, it's just amazing!
We had some beautiful reasons when the children were choosing their ribbon....
"I'm choosing this one with hearts on because it makes me feel loved."
"I'm choosing the white one because it reminds me of my best friend at nursery and I don't see her anymore."
"I'm choosing this ribbon because it makes me think about my dog that died."
The 'ribbon choosing' process was also a wonderful opportunity for teachers to have some one-to-one time, getting to know the children in their class and find out what they love in life and what was going on for them at that time. The reasons given above may have been 'extra' information that we might not have ever known.
#chooserespect

#bekindalways
Our section of the Community Harmony Scarf will eventually be part of an extremely long scarf, in fact, it will be wrapped around the King Power Stadium, like a big hug wrapping around our whole community #compassion #respect
BLAST OFF!
All children in Key Stage 1 took part in a very exciting and engaging workshop. They learnt all about how to spot somebody who might be feeling sad or angry and also how to help them. They were also given some 'top tips' about what they can do if they feel angry.
The children travelled to 'Bibble Bobble' land and experienced what it would feel like to be in a place where everybody speaks a different language to them. They explored the emotions of the new environment and how we can all help each other to feel confident and comfortable even when we are in an 'alien' environment.
The children LOVED all the fun elements of the workshop!
Our visitor from 'One Day Creation' was very complimentary about the children at Kestrels', she commented on how well behaved, polite and emotionally developed they were.
Well Done Kestrels' Field Primary School!
The children were fully engaged at all times throughout the sessions and there was a real 'buzz' around the school. I could hear children walking around the school saying 'bibble bobble' and 'bobble bibble'.
I spoke with some children about what they enjoyed:
"I enjoyed the part when we went on a pretend spaceship." (Meisha)
"I learnt that if I feel angry, I just count backwards from 10 and it makes me calm again." (Yusra)
"Sam whispered in my ear and it made me laugh." (Chelsy)
"I enjoyed the part when we pretended to be angry, sad and worried." (Adiy)
"It was fun doing the alien language." (Anon)
We are very proud of our Anti-Bullying Community Award (ABC)!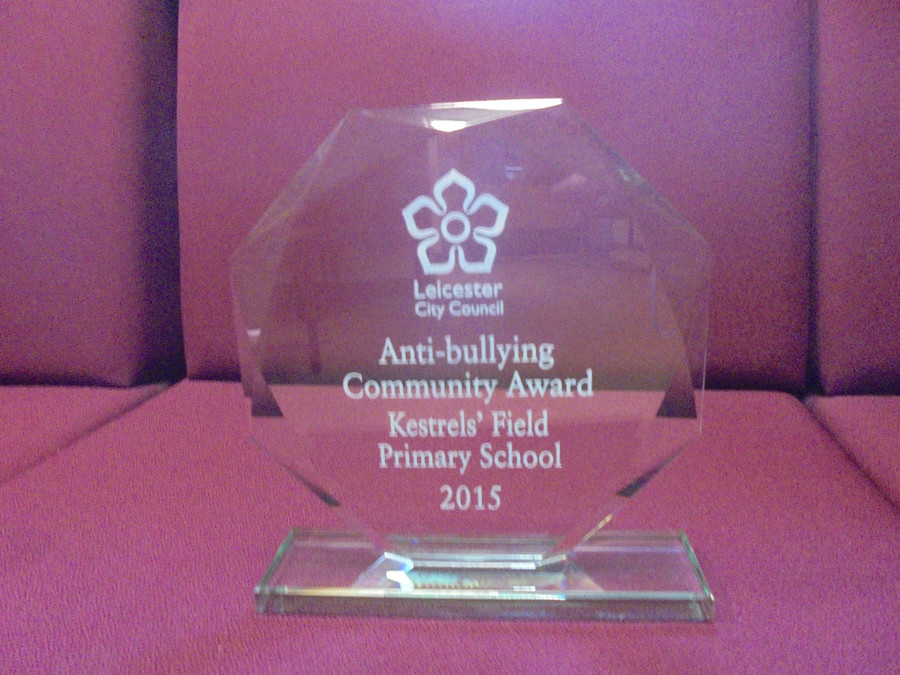 As part of our on-going commitment to tackle anti-bullying issues in school, we worked towards becoming re-validated with our Anti-bullying Community Award, which I am very pleased to say, we achieved!
We use S.T.O.P to help our pupils understand what bullying is and what they should do about it:
Several Times On Purpose
Start Telling Other People
STOP...Several Times On Purpose...STOP...Start Telling Other People...