Year Group Homework and Spellings
Spellings

Spellings are key part of our writing journey at Kestrels' Field Primary School. Throughout their time with us, children are explicitly taught how to spell key words and apply various spelling rules. Weekly spellings are given to children in line with the National Curriculum. In Year 1, the children learn spellings that link to the phonics they are learning in class.
From Year 2 through to Year 6, we use Spellzoo which is a scheme that provides children with a progression of spellings. Each child has their own booklet consisting of a Look, Say, Cover, Write, Check grid, several spelling puzzles and then a weekly spelling test.
We ask that you support your child in learning their spellings in preparation for weekly spelling tests. This helps children become more confident and creative when they are producing writing to share with others.
Sample Y3 booklet: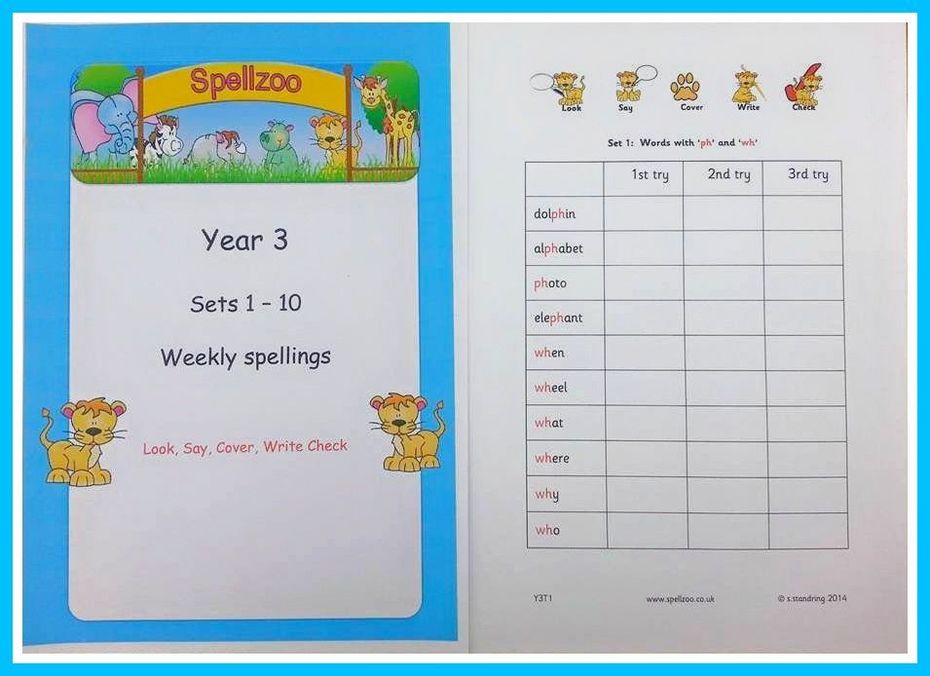 Please find attached a complete list of spellings from Y2-6.
.